Looking for Assistance?
Here are some companies that follow us, perhaps they can be of service.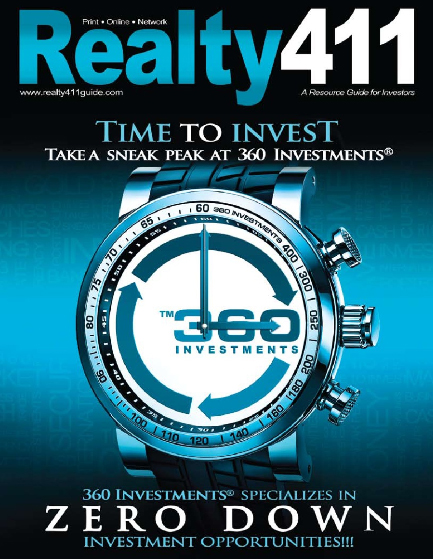 ---
Access Great Deals LLC
I am investing in Atlanta, Ga. Also researching a couple of markets for cash flow & other pertinent data & marketing for Summit Assets Group.
AFX LLC
We offer the most extensive real estate title searches in all 50 states and affordable prices in the most timely manner for all types of real estate owners and investors on all types of residential and commercial property. We also have a division set up to offer the most extensive asset recovery investigations.
Business Directory
Online business directory for small and large, global and regional companies to market their brands, products and services to their key constituents.
Cabria Properties LLC
We are Real Estate Investors based in San Diego Co., currently focused on Wholesaling SFR contracts to Rehabbers for fix and flip. Our goal is to help renew debilitated neighborhoods/houses into desirable, fresh, updated "homes". Please visit join our VIP Buyers List.
CapRateBuyer.com
We're a real estate brokerage that maintains a registry of institutional and high net-worth investors, sellers, and developers of Triple Net Lease and Investment Grade Real Estate (Hospital, Senior Living, Healthcare, Retail, Industrial, Pharmacy, Restaurant, Distribution Center, Dept. Store, etc.). Our registered investors often get "first look" at qualified Investment Grade Real Estate before it's heavily marketed and bid on by other investors. Our registered sellers and developers get their property looked at by qualified investors before marketing dollars are spent. If you're an investor, seller, or developer, we want to know about it!
CashFlowCows.com
We find the best cashflow investments around the nation!
CityWide Real Estate Services
At CityWide we understand the value of correct decision making in today's Real Estate investment climate. Our expertise with Traditional Sales, Property Management, Investments, Rental Housing, Governmental Compliance, REO, Alternative or Seller Financing and Property Redevelopment provide the platform of services that will lend to the success of your Real Estate goals. Our seasoned roster of licensed Agents and Managers are leaders in their respective categories who provide the necessary skill, experience and timely informatation that will navigate you in meeting the challenges and reward of Real Estate ownership and investment!
Clear-Choice Realty & Associates
Chantay Bridges is a seasoned professional who utilizes her gifts and abilities in outreach to her community and world around her. Being a philanthropist with a strong business acumen, has allowed Chantay to reach new heights in real estate services. Offering un-matched quality, dedication and trust to clients and all who know her. Chantay Bridges is experienced and has worked with numerous high profile clientele, celebrities, political and chief executive officers. She is a recipient of numerous awards and accolades, a Christian and highly sought after by media outlets for interviews and features.
Clear-Choice Realty & Associates
REAL ESTATE SERVICES: LUXURY MARKET SELLERS BUYERS INVESTORSFIRST TIME HOME BUYERS SHORT SALES FORECLOSURESINCOME PROPERTIES REO/REAL ESTATE OWNED PROBATE VA/VETS/MILITARY 1031 EXCHANGE BUSINESSES COMMERCIAL/DUPLEXES FHAChantay Bridges is a seasoned professional who utilizes her gifts and abilities in outreach to her community and world around her. Being a philanthropist with a strong business acumen, has allowed Chantay to reach new heights in real estate services.
County Records Research
County Records Research (CRR) is a foreclosure research company providing daily reports on all new properties going into default in CA, AZ and NV. Login to CRR ( www.CountyRecordsResearch.com )and search for NOD's, NTS and REO's; we update sale status every 30 minutes, and provide maps, estimates of value, email and text updates as well as free access to our staff from 9-6 Mon-Friday. We have been providing current, high quality research to the investment community for over 32 years.
County Records Research
County Records Research (CRR) offers a subscription based service providing Daily Default and Foreclosure information on properties located throughout the states of CA, AZ and NV. We provide access to all new NOD, NTS and REO's with full property descriptions, estimates of value, street and overhead views & interactive maps identifying nearby NOD, NTS & REO's. Search for opportunities using over 40 searchable characteristics and set up text and email notifications to let you know when status changes. We offer free Trustee Sale field trips as well as free mentoring and counseling Mon-Fri 9-6 to our subscribers; we show you how to buy real estate for below market value. Our website has free podcast clips and videos from CRR seminars and screen capture videos on how to use the site.
Creative Real Estate Online
In 1995, when the internet was in its infancy, we became intrigued by this new medium as a way to disseminate real estate investing information and educational materials. We founded Creative Real Estate Online in November 1995.Our mission was to provide powerful, useful, and practical real estate investing information so that visitors could achieve financial independence through education.With that philosophy in mind, we've compiled a massive array of real estate investing educational materials, and we've attracted an impressive team of CRE Online experts.We have hundreds of how-to articles and unique money making ideas. Hundreds and hundreds of real-life success stories prove that what we're teaching really works for people from all walks of life.
Jaden Sydney Associates
We are a property services company which assists investors with maintenance, preservation, repairs and management. Our associates can assist with everything from identifying perspective properties to prepping them for rental or sale.We have a unique service we offer to our out of state investors who live in California and Nevada but want to take advantage of the great values in Arizona. We make it so easy, its like you have a branch office here in Arizona that will handle anything that comes up.We are not like (typical) property management companies because we will take as much or little input from our clients as they desire. We offer full service or ala carte services. Check us out online at JadenSydneyAssociates.com
LegalShield
Talk to an attorney on any matter without worrying about high hourly costs. For one flat monthly fee, you can access legal advice, no matter how traumatic or trivial the issue. You and your family can live your life on your terms worry-free, every day, every night.Call now 888-952-2744 ext 20 for more info.
LG Realty
We help investors to find and acquire the best real estate deals in the Bay Area, San Francisco, and Silicon Valley. We are specializing in multifamily properties, luxury estates, foreclosures and commercial real estate.
Meracord
Meracord, formerly NoteWorld Service Center, was founded over 30 years ago as a company processing payments through a trust account. Today, Meracord is the nation's premier servicer of contract payments.We specialize in Seller Financed contract servicing..
Meyers & McCabe Realty Group, Inc
Owner financed houses here.We also buy houses FULL Retail Market!* Over $500,000 in Fairfax, County, Virginia for Owner Occupiers.
Rapid Real Estate Solutions
We are a loss mitigation specialist helping homeowners, investors and Realtors with Short Sale and other options
Real Estate in the Garden State
Joshua Baris of RealEstateInTheGardenState.com is the leading realtor in Tenafly NJ and all of Bergen County. Real Estate In The Garden State is your premiere resource for Bergen County New Jersey Real Estate focusing on New Jersey Homes for Sale. In 2012, for a 2nd consecutive year, Joshua Baris was named a FIVE STAR® Agent in New Jersey Monthly Magazine for New Jersey Top Real Estate Agents. Visit http://www.njlux.com/ to search for properties or list one now!
Red Tower Capital, Inc.
Red Tower Capital, Inc. is a Private Real Estate Lender. Our mission is to provide competitive alternative real estate financing to property owners and deliver superior risk-adjusted returns to investors. Red Tower Capital also purchases existing loans and sponsors joint ventures for value-add opportunites, primarily in Northern California.
Sense Financial Services LLC
We establish Self-Directed retirement plans for our clients that come with "checkbook control". You can invest in real estate, mortgages, notes and other non-traditional investments. To gain checkbook control one of following structures is used:- Solo 401k (for qualified self-employed individuals)- IRA owned LLC (known as Checkbook IRA)Both of these investment structures minimize the fees and eliminate the delays associated with an IRA custodian, enabling the investor to act quickly when opportunity presents itself. Our turn-key process involves a direct transfer of your retirement funds from your current plan administrator to a custodian or plan trust account that allows investments into non-traditional assets, and then to a local bank account giving you "checkbook control".
So Cal Real Estate Services, Inc.
So Cal Real Estate Services offers commercial brokerage sales and leasing, as well as residential appraisal services.
Southern California Senior Resources
Southern California Senior Resources helps families daily with their search for the appropriate new home for their elderly loved ones. We focus on retirement communities, assisted living, dementia (Alzheimer's) care, board and care homes, and care in the home. We are always a FREE service to our California families. Our founder is a licensed Administrator for Residential Care Facilities for the Elderly.
Specializing in Service
Good Morning...We are in the Real Estate Consulting Business...We specialize in Consulting for the HomeOwner-/-HomeBuyer...Our goal is to obtain the best Financing for their individual needs...We are located in Downtown Woodbury New Jersey...Woodbury is the county seat of Gloucester County...We are about 25 minutes from Center City Philidelphia...Atlantic City is about one hour from us...Feel free to contact us thru our Web Page... ---http://www.RonWohlfarth.com---Or e-mail us directly at Money@RonWohlfarth.com...Of course you may always call us at 856-853-1234...We look forward to assisting you with your Housing needs...
SUBA MANAGEMENT SOLUTIONS, LLC.
I am the owner of Suba Management Solutions, a full Service property management company converging San Gabriel Valley, San Fernando Valley & the Greater Los Angeles Areas. Our Company's Brokers have over 20 years of property management experience. We are members of the Apartment Association of the Greater Los Angeles & the Apartment Owner's Association. We have A+ Grade with the Better Business Bureau (BBB). Janace S. Rivera, (California Licensed Real Estate Broker) DRE#01892149 Suba Management Solutions, LLC 1015 North Lake Ave. Suite 219 Pasadena, CA 91104 Janace Sylvia Rivera,(California Licensed Real Estate Broker)DRE#018921401015
Tandem Uehling
Provider of professional services to foreign aliens specifically in Australia, who want to gain access to multiple markets throughout the USA for property investment purposes. Services include legal business structuring, bank accounts, financing, accounting & taxation, purchasing, rehabbing, selling, property management and portfolio management. We align ourselves with the best in the business so you get everything you need in one complete package.
The Entrust Group
For 30 years, The Entrust Group has helped individuals to roll-over IRA savings into Self-Directed IRAs for the purchase of investment properties. Contact Bill St John, 415-254-3969, bstjohn@theentrustgroup.com to learn more.Everyday Entrust helps clients use their IRA savings to purchase income producing residential, multifamily and commercial properties.These Self-Directed Accounts also can be used to purchase Deeds of Trust, Private Placements and Gold.Contact Bill St John, 415-254-3969, bstjohn@theentrustgroup.com
The Land Baron
You want Cash Flow, Equity, ROI, and Tax Deductions ~ the 4 things making real estate your best investment except free gold. You get all that, and More from The Land Baron: Prices below $40,000, Excellent property management, 1-year guaranteed rent, Fully rennovated with a 2-year home warranty, Big discounts with walk-in equity up to $15,000. Choose regular or "section 8" tenants, Heavily discounted cash price, Commercial financing, Owner financing, Turn-key. And referrals to our competitors. If you can find a better deal - Buy It !
Total Solutions Alliance LLC
Total Solutions Alliance is a Network of Professionals that pride themselves on unparalleled service and performance. We are committed to providing unbiased advice and prudent strategies to help you create and build wealth. Total Solutions Alliance LLC is in business to help families, just like yours, achieve stability, planned protection, growth, and prosperity. When families come to us with a need, we respond. We seek to help families in the three main stages of financial life, and to minimize the cycles of peaks and valleys that cause the most stress. We set up a strategic plan to help you reach your goals of financial independence.
Wilshire Finance Partners
We are an aggressive, direct private money firm in West Los Angeles, CA. We work with experienced investors providing debt financing for residential investment properties and small balance commercial and multi-family properties. We can provide leverage of up to 70% of the After Repaired Value for experienced rehabbers. Will also lend up to 75% of Loan to Cost or Purchase Price. We can fund in as little as 4 days.
---