California-based Realty411, a Real Estate Investment Magazine Serving Readers Nationwide, Hosts Complimentary Expo in U.S. Tech Capital
New and seasoned real estate investors alike will unite in Santa Clara on August 10th to celebrate Realty411's brand new magazine.
The all-day event commences at 9 am and will continue until 5 pm PST and will be held at the Hilton Silicon Valley, located at:
Embassy Suites by Hilton Santa Clara Silicon Valley
2885 Lakeside Drive
Santa Clara, CA 95054
>>> LEARN MORE ABOUT THIS EVENT!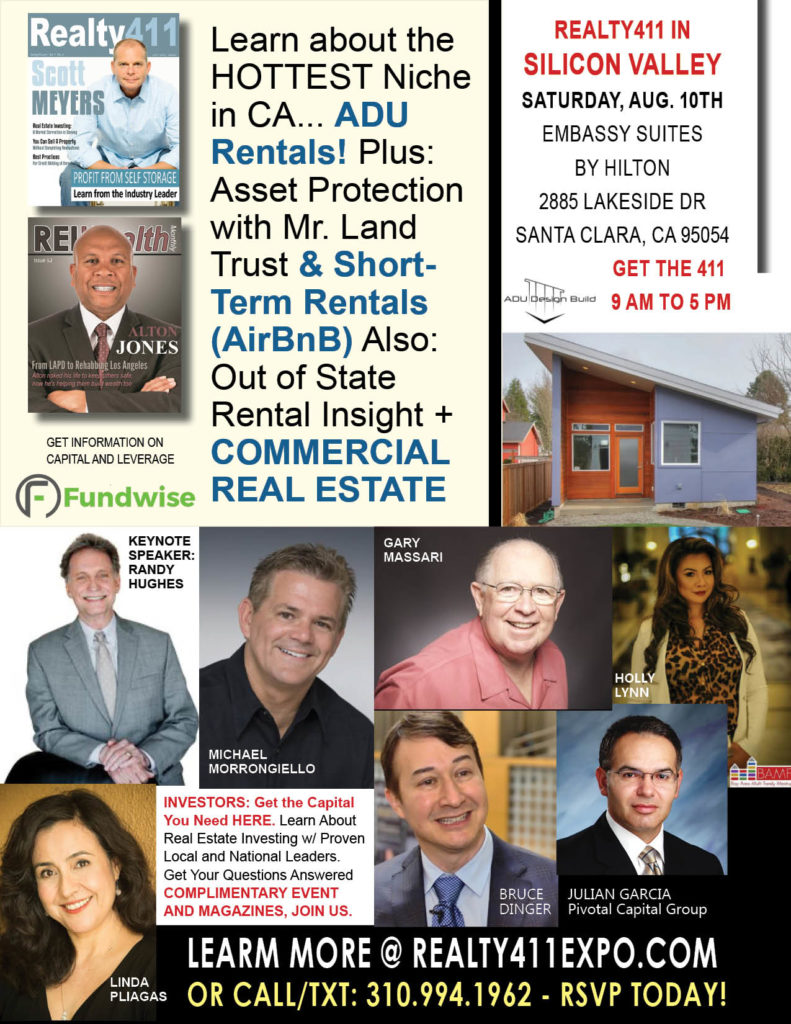 A variety of speakers and topics will provide guests with the most timely information to help them demystify real estate investing, and personal finance in general.
The publication, which will be distributed at this event, is issue #52 of REI Wealth magazine.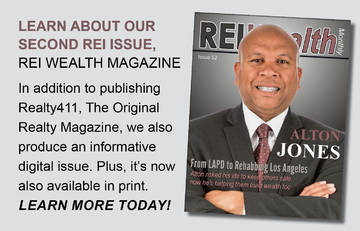 Once strictly online, REI Wealth is now also available in print as well. featuring former LAPD police officer Alton Jones on the cover, provides insight, tips and techniques from some of most active real estate investors in the nation.
This complimentary Real Estate Investor Expo provides networking opportunities unlike any other event. Our educators are accessible and approachable and will be answering any and all questions that day.
Additionally, guests can acquire timely information on a variety of topics from the companies exhibiting at this event.
While many other conferences charge up to hundreds of dollars for admission to similar events, Realty411 has hosted complimentary expos since 2010 to directly distribute their magazine, and also interact with their readers.