Realty411 magazine, the nation's longest-running magazine and expo company for real estate investors, is the official US-based media sponsor of IREX – The International Real Estate Expos
Realty411 has been attracting an international readership since the first print magazine became available in digital format in 2008. Shortly thereafter, the California-based media company, began to include international marketing efforts in their outreach campaigns. Several collaborations with international real estate organizations formed, such as the magazine being chosen as the exclusive US-based media sponsor for IREX.
Based in India, IREX produces annual expos and real estate-related conferences that present investment avenues for high net worth and wealthy individuals who intend to invest in international real estate and premium luxury properties. Two upcoming IREX shows are scheduled for Fall, last year's expos were frequented by thousands of international investors. The two locations/dates are:
Mumbai — Friday, Oct. 6th to Sunday, Oct. 8th
New Delhi — Friday, Nov. 10th to Sunday, Nov. 12th
The shows draw high net worth visitors from all over India and has participation from leading real estate developers and investment firms from US, UK, UAE, Australia, Cyprus, Greece, Sri Lanka, Thailand etc.
The expos serve as an innovative meeting platform and brings international real estate developers face to face with individual and corporate investors, real estate agents, property marketing companies and professionals from all over India. Through the show, the participants can create brand awareness and exposure in the fast growing Indian market for international real estate.
IREX attracts international real estate marketing companies like Colliers International, Knight Frank, Ray White, etc.; Investment Immigration companies like Step America, CS Global, etc.; real estate law firms like IPCA, JSK Law etc.; hotel chains like Dusit Thani, Resort Group, etc. Distinguished companies like Emaar Properties, Sotheby's International, Sobha Hartland, Herald Land, Trafalgar Properties, Shangri La have also been part of IREX.
IREX and Realty411 have collaborated on previous expos and will continue as IREX expands its exposure of US-based investment opportunities at their events. Realty411 has been serving the needs of international investors since 2007 with the development of their first digital magazine available on dozens of websites for complimentary download. Realty411 soon became a trusted resource for investors seeking information about US-based real estate opportunities, funding options, and educational development.
In addition to now publishing multiple magazines and hosting their own expos, Realty411 owns and operates several private and public online social media networks frequented daily by thousands of investors from around the globe who are interested in learning about US-based real estate investment opportunities, including: Canada, Australia, England, China, India, Israel, Malaysia, Japan, Greece, Hong Kong, and more.
To learn more about Realty411 Magazine, visit their numerous websites:
Realty411 Magazine, Realty411 Expo and Realty411's Network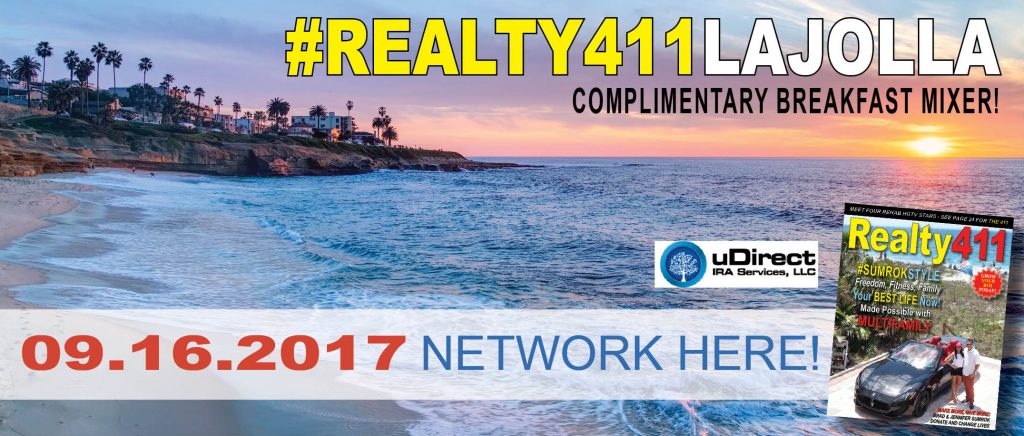 Save
Save
Save
Save
Save
Save
Save
Save
Save
Save
Save
Save
Save