SANTA BARBARA, CALIF. – Realty411 magazine (http://realty411guide.com) continues to raise awareness, supplies and donations for important charities across the nation with their live real estate investors, finance and technology expos.
Realty411 reached more readers and industry professionals in the nation in 2014 than any other print publication in the country, serving the individual realty investor. The publication hosted 14 live events in five states and throughout California, as well as in cities in Arizona, Nevada, Indiana, Georgia, Texas and New York.
This year, the Santa Ynez Valley-based company expects to maintain their leadership role in terms of reaching the most readers in their industry niche. Their new event, in their home base, the Santa Barbara Real Estate Investor, Finance and Tech Expo is a joint partnership with the Santa Barbara Real Estate Investor Association, a local real estate membership club that meets monthly.
The expo, to be held on June 20th at the world-famous Fess Parker's DoubleTree Resort by Hilton, is attracting visitors from around the nation.
Highlights of the expo, include:
* How to Attract Private Lenders for Real Estate Transactions
* Discover the Latest Tips & Techniques in Realty Technology
* Learn About Crowdfunding, Finance, Different Niches, plus more
* Get the Scoop in the Local Market, plus the 411 on Top Areas
In addition to providing the first 100 guests with a complimentary print book of "The Insider's Guide to Attracting Private Lenders," by Mark Hanf. The Santa Barbara Real Estate Investor, Finance and Tech Expo will also provide information on real estate syndication, private finance, traditional mortgage lending, trust deed investing and more.
Expo guests will receive a memorable event tote bag filled with Realty411's latest hot-off-the-press publication filled with tips, techniques and strategies from some of the most prolific and successful investors in the country.
"Last year we hosted events in spectacular cities, such as Indianapolis, San Diego, Los Angeles, San Francisco, Atlanta, Phoenix, Las Vegas, plus Manhattan," says Linda Pliagas, founder and publisher. "For me, it's truly an honor to meet our readers across the country and raise awareness for important charity organizations."
The Santa Barbara Rescue Mission is the charity of choice for Realty411's June 20th Santa Barbara Real Estate Investor, Finance & Tech Expo. The Santa Barbara Rescue Mission, "Celebrating 50 Years of Miracles", provides assistance and resources for the homeless community, as well as faith-based sobriety programs for men and women.
So how did a personal finance magazine begin to incorporate philanthropy into their business model? Pliagas recalls how it all came about: "Last year I thought about incorporating a charity with each event to try and raise awareness and donations for worthwhile organizations. I wasn't sure how it would work because traditionally all of our events have been complimentary to attend."
One of the ways Realty411 (http://realty411guide.com) incorporates philanthropy into their expos is by often partnering up with local food banks in the cities they visit so guests can bring along canned-food items to the event. Additionally, Realty411 offers the expo charity of choice an exhibitor space so the organization can accept their donations on-site and also reach out to potential volunteers.
"It's really taken off well," Pliagas says. "Our readers are truly very generous, they don't just show up with one can of corn. Most of them bring in a bagful of groceries. Some bring in multiple grocery bags or will bring along a donation check with them."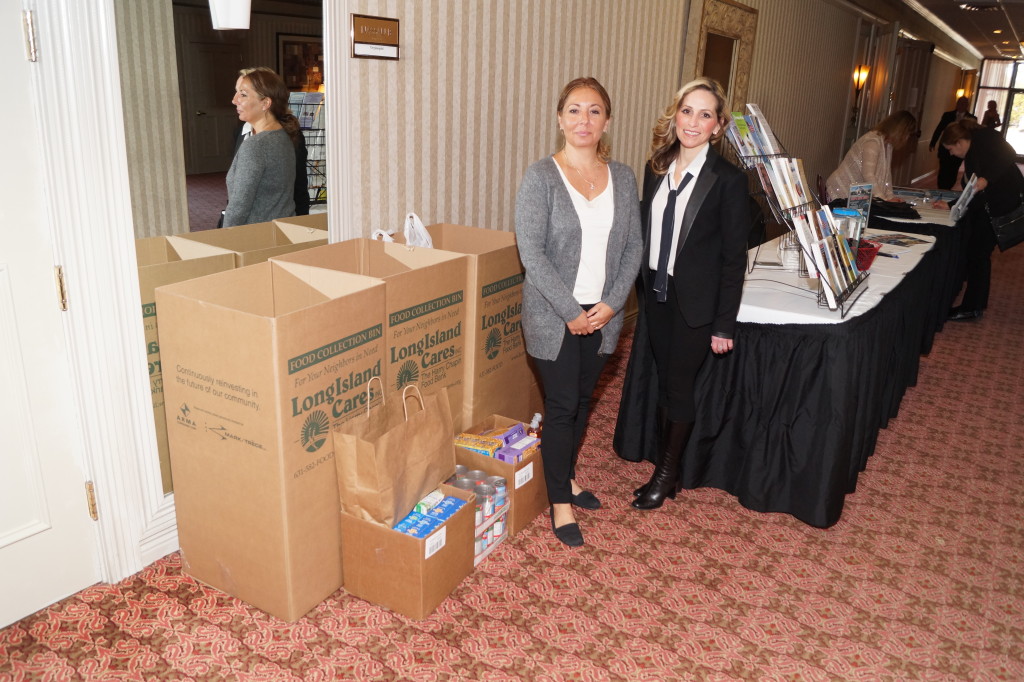 In addition, Realty411 expos educate their guests about the fact that many charitable organizations have planned giving programs that accept real estate. For example, the San Diego Rescue Mission accepts a single-family home, vacation property, undeveloped land, farmland, ranch or commercial property. Planned property gifts can provide tax benefits for investors, plus charitable relief for the needy.
Thus far, Realty411 expos have raised much-needed awareness and thousands of dollars in supplies, food and donations for many charitable organizations, such as: Los Angeles Mission, Toys for Tots (Bay Area), Long Island Cares (New York), the Women's Transitional Living Center (Orange County), San Diego Rescue Mission, and Nike Animal Rescue Foundation (Silicon Valley).
From Santa Barbara County, Realty411 (http://realty411guide.com) produces real estate investment publications, including CashFlow Express, REI Wealth Monthly, and Realty411, which features a supplement titled Private Money411 inside; Realty411 is also marketed as Real Estate Wealth in high-income demographics, for added SEO exposure and luxury branding.
Santa Barbara Real Estate Investor, Finance and Tech Expo
VENUE & DATE:
The Fess Parker Doubletree Resort
633 East Cabrillo Boulevard
Santa Barbara, CA 93103
Saturday, June 20th, 2015
FOR INFORMATION PLEASE VISIT:
https://santabarbarareiaexpo.eventbrite.com
CALL: 805.693.1497 | 24 Voice Mail: 310.499.9545
Realty411's main website at: http://realty411guide.com
Realty411 Magazine would like to acknowledge their important sponsors: Pensco Trust Company, FirstKey Lending, LLC, The Entrust Group, B2R Finance, The Goins Group, U.S. Probate Leads, Pacific Private Money, National Note Group, SNMC Mortgage, Realty Mogul, Capital Cove, New Direction IRA, Inc, Real Wealth Network, Summit Assets Group, Wilson Investment Properties, Black Belt Investors, United States Tax Relief, New Harvest Ventures, Growth Equity Group, Norada Real Estate, Pitbull's Hard Money Conference, Texas Expo, as well as other important companies in the REI space.
Realty411 Expo Calender includes: June 20th – Santa Barbara; Oct. 3 – Napa Valley; Oct. 24th – Las Vegas; Nov. 21st – Dallas, and more cities to be announced. Learn more by listening to our marketing promotions:

OUR EXPOS RECEIVE MEDIA EXPOSURE AROUND THE COUNTRY, LISTEN TO THIS RADIO ANNOUNCEMENT: