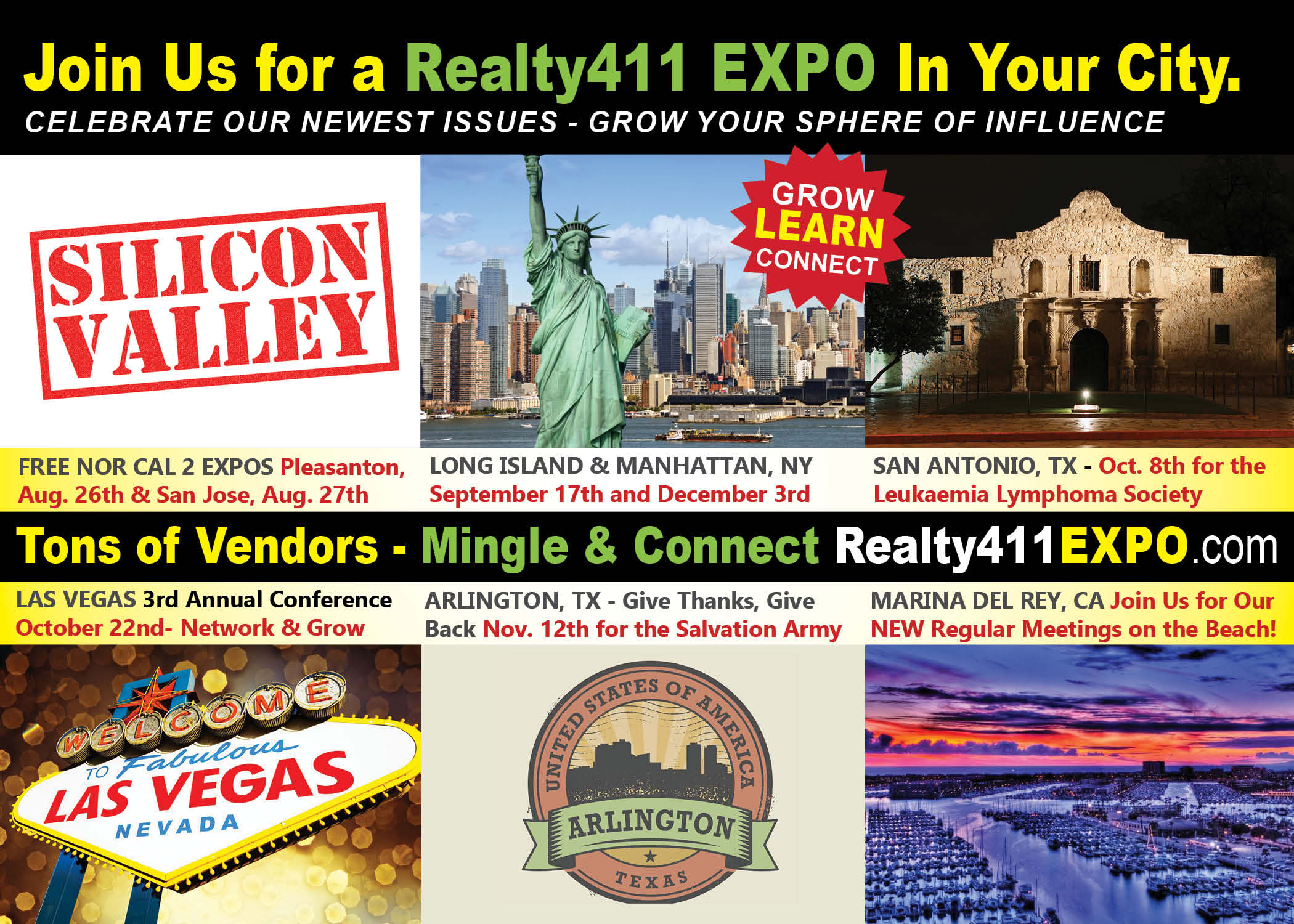 Discover East Coast REIA and Network in New York:
CLICK HERE
Our Last Expo in the Windy City was a HIT, Don't Miss this One:
CLICK HERE
Realty411's Bootcamp Partner just closed a $6M Commercial Deal in Los Angeles with
SELLER FINANCING.
Learn His Secret Strategy, this is Raw Education for REAL Players. Our Breakfast By the Beach Expo is BACK!
CLICK HERE
LEARN FROM TOP INVESTORS AROUND THE NATION NOW!
Learn About an Amazing Market & Help Our Charity:
CLICK HERE
Discover the Las Vegas Market + Meet Local and National Leaders:
CLICK HERE
Top Leaders from Texas, California and Other States are Uniting for a Special Day to Raise Awareness & Funds for the Salvation Army:
CLICK HERE
HAVE YOU SEEN OUR NEW WEBSITES?
We have added more educational websites to our online family and more are on the way. Be sure to visit our NEW Realty411 Expo site, our NEW Realty411 Magazine site, our VIP Networking Group and our new REALTY411.com site will be finished very soon with great NEW functions and features, stay tuned.
Save
Save