How iMarketsLive is Bringing Wall Street to Main Street and Changing Lives Every Day.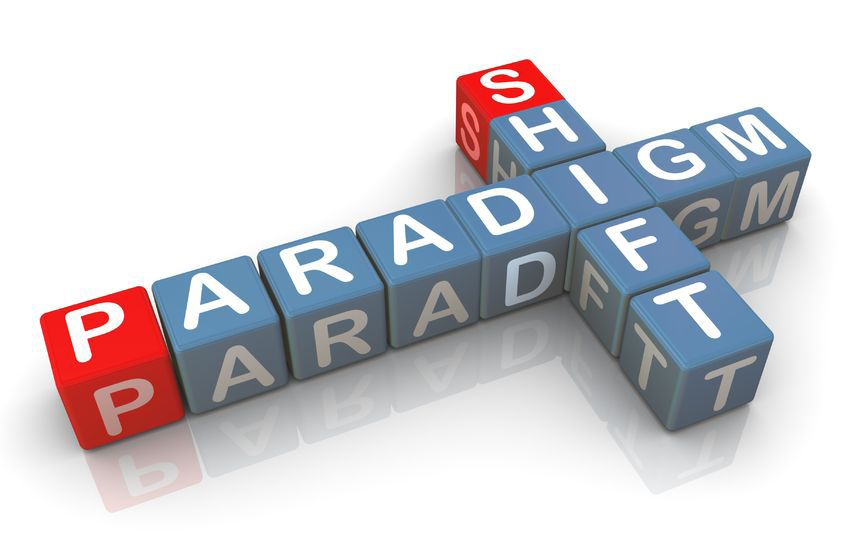 BY TIM HOUGHTEN – EXCLUSIVE REI WEALTH COVER FEATURE
You never realize just how precarious your financial situation may be until something comes along and shatters your hopes, your dreams and your ability to provide for those you love.
Seven years ago, Justin Ford was faced with a problem. He had one stream of income and when that stream dried up his life was turned upside down.
He went through foreclosure, bankruptcy and at one point, he and his family – including three kids – were homeless and living on welfare.
Justin decided at that point that he'd never get stuck with only one stream of income ever again. When he found iMarketsLive, Justin knew he'd discovered the tool that would help him realize his plans and build a great future for himself and his family.
Curtis Branch had a scholarship to play basketball for a Detroit college, but before he could realize his dreams, tragedy struck…he was shot in the face. His hopes and his dreams were finished…just like that.
But like Justin, Curtis learned a skillset that brought every dream he ever had back to life…bigger than ever!

So what is this skillset?
More on that later, but for now, let's consider what you're doing with your money right now. How hard is it working for you?
Is it sitting in your bank account earning very little interest?
What if there was a way to turn your cell phone into an atm machine? To have access to a community of like minded individuals all working together to help each other grow both financially and as investors?
Does that sound like something you'd be interested in?
iMarketsLive offers products and services for investors all across the globe who want to invest in the Forex and Futures markets.
But more than simply using iMarketsLive services and products, investors also have an opportunity to network with others and build a residual income that grows as their team grows.
Features
An autotrader that you can "set and forget" which will do all of the trading for you.
An app that lets you access your account on any device; if you have internet access you can make a trade or even withdraw funds from anywhere in the world.
A harmonic scanner that analyzes thousands of trades, finding patterns and using those patterns to look for high probability trades.
Three professional traders send out trade alerts to the entire customer base through the app
Both long and short term trading options with varying degrees of risk
The CEO – an $80 million dollar earner – shares his trades 3 to 5 times a week which you can choose to mirror in your own account
A live translating chat so that no matter what language you speak you can connect with others
You don't have to pitch anyone…you can simply invest through the platform
iMarkets is like nothing else.
Christopher Terry and Isis De La Torre founded iMarketsLive with the sole purpose of "…creating a true vehicle that will bring people respect, dignity, and power to change their lives, and the lives of others, around the world."
When you sign up with iMarketsLive you'll not only learn how to trade – a skillset that will remain with you always – but you'll be part of a community of individuals who are focused on building wealth for themselves…and others.
You can pay someone else anywhere from $5,000 to $20,000 dollars to teach you about trading, but for just a couple hundred dollars, you can learn how to trade and earn money at the same time. Plus, unlike other programs, you'll have access to tools and resources that shorten your learning curve, putting you on the road to wealth creation faster!
Benefits of using iMarketsLive
As you're learning you can earn by simply copying and pasting what the pros do.
You can practice trading until you're ready to go live.
You can simply use the autotrader and do nothing but sit back and collect money.
You'll be part of a community, learning from the pros and connecting with like minded investors
You have the option to make a lot of money trading alone, or you can join forces with a team and compound your earnings.
You can withdraw your money in whatever form you like…even crypto-currency.
You can use your money for trading in and out of the sequence; unlike real estate, it's very liquid.
It's a home based business so you have all of the tax write-offs available to small businesses – including the small cost to join
Who uses iMarketsLive?
iMarketsLive has a membership of 40,000 individuals; 30,000 of which simply use the trading aspect part of the business. The remaining 10,000 are all active network marketers who are focused on connecting with others.
The customer base of iMarketsLive is very diverse. Doctors, lawyers, athletes, TV stars, real estate investors, veterans and even retired army generals use iMarketsLive to grow their wealth.
But what about results?
All trade histories are available on the website (listed below) so you always know, right up front, the success rate of each trade. With a trade win rate of 70% to 90%, it's not hard to see just how quickly your funds can accumulate.
Justin and Curtis are actively growing their team and are always on the lookout for people they can partner with and mentor. They know what's it like to be on the other side of winning and truly want to help others gain the financial and personal freedom they've now achieved.
---
To find out more about iMarketsLive, be sure to join us for our next Expo to explore this amazing opportunity to grow your wealth and connect with others who are doing the same.  For more information, visit: Realty411Expo.com/rsvp